Meet Our Providers
Meet the experienced and friendly doctors who makes Crystal Vision Center a proud provider of vision care products and services in College Station.
---
Dr. Justin Mays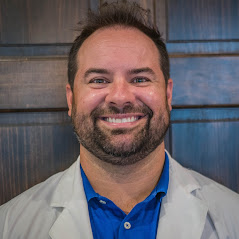 Dr. Mays comes to us from Austin but is originally from Cincinnati, Ohio. Dr. Mays spent his undergraduate and graduate time at The Ohio State University where he studied Finance and Optometry.
Having done several rotations in ocular disease and refractive surgery, Dr. Mays is up-to-date on all the latest technology and treatment methods. He prides himself in staying current with all those most recent studies and ophthalmologic journals, staying on the forefront of the management of eye disease.
From Dr. Mays:
"What attracted me to Crystal Vision Center was the modern office decorum and the staff. When you walk in the doors you have the sense you are in a high-end boutique and the friendly faces waiting there to greet you make you feel right at home. I can also practice optometry at the best of my ability because the office has all of the newest technology such as cameras and coherence tomographers that cost $80,000+ a piece! It's just nice having everything I need to treat someone at the highest level. With that technology I'm able to manage glaucoma, cataracts, retinal disease, retinopathy, you name it. We also do quite a bit of LASIK evaluations and management."
Dr. Mays has very big shoes to fill as our previous owners Dr. Kathryn York and Dr. Sherri Brice have built an amazing following throughout the years. Most of our patients have been coming to us for over 15 years. But we think he is doing a terrific job so far!
---
Dr. Megan White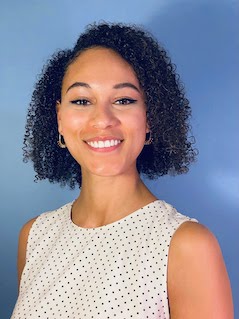 Dr. Megan White is an alumna of both the University of Texas at Austin and the University of Houston College of Optometry. Dr. White (born Megan Collins) holds a Bachelors of Science & Art degree in Biology, a minor in Theatre & Dance, a Gold Key International Optometric Honor Society membership, and an optometric Merit Award. She has a rich history of student leadership, scholarship, and is skilled in the management of ocular disease, primary care, and pediatric care. She enjoys tacos, dancing, theatre, and hiking with her fellow-longhorn-cougar-husband, Cameron, and blue-heeler, Korra.
From Dr. White:
"I'm deeply passionate about the health of my community and patient advocacy. After just one meeting with Dr. Mays and the Crystal Vision Center staff, it was so clear that they shared my passion. I'm excited to be part of this beautiful and state-of-the-art practice, and to continue to bring patients the best eye and vision care available!"
---